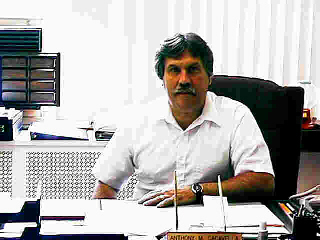 A New Beginning
Each school year, those of us involved with the schools are given an opportunity for a new beginning.
It is unique to the educational process and all of us, students, parents and educators should rededicate ourselves to excellence in various roles.
As students, we should strive to make this year our best in terms of "marks and attitude."
As parents, we should continue to be a good example for our children and a source of strength and support.
As educators, we should remember why we chose this profession - "to reach children" and renew our dedication to help every child reach their optimum development.
Working together, all of us can make this school year of 1997-1998 the best that we have ever experienced.
Anthony Cacavella
Principal